The Elephant in the Room story
Having consulted with numerous franchises and the founder of Oxifresh, Jonathan Barnett, Clay recognized that the men's grooming experience could be transformed into the ultimate low-cost, turn-key, residual-income producing franchise, but they needed Jonathan Barnett's help. Clay arranged a meeting and the ultimate partnership was created focusing on the men's grooming experience, Clay focusing on the marketing and system creation, and Jonathan focusing on what he does best, franchising.

Meet Clay Clark, The co-founder, and CEO of Elephant in the Room
Clay is the founder of Thrive15 and the constant wallet-losing former "U.S. SBA Entrepreneur of the Year." He has been described by the folks at Yahoo as the "Jim Carey of Entrepreneurship." He was "Metro Chamber of Commerce Entrepreneur of the Year" at the age of 20 and the "U.S. Chamber National Blue Ribbon Quality Award Winner" at the age of 27. As the result of his tireless tenacity and honey badger work ethic, he's been able to found and co-found several successful multi-million dollar businesses including: DJ Connection, Elephant in the Room Men's Grooming Lounge, EpicPhotos.com, MakeYourLifeEpic.com, etc. while finding the time to co-produce five children.
Over the years he's been a business growth consultant, educator, and entertainer of choice for countless clients, including: Hewlett Packard, Farmers Insurance, Maytag University, Valspar Paint, O'Reilly's Auto Parts, neurologists, roofers, bankers, staffing companies, apartment associations, athletic training facilities, auto care companies, bakeries, basketball coaching facilities, bridal apparel companies, business coaching companies, college alumni directors, college recruitment centers, call centers, commercial photography companies, commercial real estate firms, corporate entertainers, cosmetic surgeons, cupcake businesses, custom remodelers, dentists, dermatologists, online-educators, post-secondary educators, franchise developers, family medicine practices, franchise sales divisions, graphic designers, group fitness trainers, home security companies, hospitality and hotel management companies, internet marketing companies, jewelers, legal services, lenders / mortgage providers, lawyers, leadership trainers, limousine rental companies, medical staffing companies, ministries, motivational speakers, non-profits, oil and gas companies, online sales companies, orthodontists, party rental companies, personal computing companies, personal trainers, public relations companies, publishers, residential realtors, restaurant owners, franchise restaurant owners, retail appliance stores, retail paint sellers, social media marketers, paint wholesalers, rent-to-own centers, retail clothiers, retail sporting goods companies, sod farmers, supplement sales companies, valet companies, web developers, and yet to this day Clay has never done any work in the petting zoo industry. If you own a petting zoo, just give us a call. You have a niche that we want to scratch.
Clay once ran for mayor and lost. He prefers to wear a white shirt, red tie, and blue suit every day. He might also just be the palest man in American history.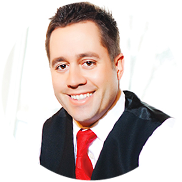 Meet Jonathan, The Co-Founder of Elephant in the Room
After playing division-1 basketball at Oral Roberts University Jonathan earned his MBA from Colorado Christian University. He founded OxiFresh Carpet Cleaning ® in 2006. Since that time OxiFresh has become one of the nation's fastest-growing franchises with over 300 locations in 43 states. At Elephant in the Room, he serves as the Director of Franchising.
Looking for a time-freedom and
financial-freedom producing franchise?
The Elephant in the Room Turnkey Business Model
Turn-Key Marketing / Lead Generation
Call Center / Scheduling Center
World-Class Branding
Experience Enhancement
Franchise Support and Training
Hiring and Training Team Members

Learn more about our game-changing men's grooming franchise opportunity
Elephant in the Room is the turnkey, low-cost, residual-income producing franchise you're looking for.
Learn more about the Elephant in the Room business model today by calling 918.877.2219.
Learn more about owning an
Elephant In The Room
Franchise Today

This is your time to begin earning the time and financial freedom you deserve
To learn more about EITRLounge.com co-founder Clay Clark, listen to his hit radio show and daily podcast at ThriveTimeShow.com